If you are ready to search for a product or service, the most common place to start is with a search 
engine: Google. As the number one search engine, Google successfully grabs 95% of mobile traffic. 
There are other search engines, including Bing and Yahoo!, but Google consistently takes the top 
spot.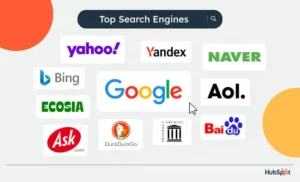 Google offers features to help businesses and brands gain more visibility through searches.
Google 
Business Profile and Google Maps are among the examples. While they are powered by the same 
search engine, people use these tools for different benefits.
How can you use Google Maps?
Potential customers can identify the location of a business and find 
directions. People can find real-time traffic conditions, traveling options, satellite imagery, and more. 
Google Business Profile provides business-specific details, such as store hours. 
Once known as Google My Business, it is now referred to as Google Business Profile. If you're 
wondering, "What is a Google Business Profile?", it is one of the best ways for business owners and 
customers to connect through Google Maps and Google Search. Business owners provide helpful 
information, such as products and services, store hours, address, etc., and these details appear 
during a Google Search. The tool is free, and it works for stores that connect with customers.
When updated regularly, Google Business Profile is highly valuable for business owners.
● Customers can provide reviews, which helps to increase brand awareness
● Business owners can share updates with customers, including store hours
● Brands receive increasing visibility on Google and improve local SEO
Creating a Google Business Profile is simple.
1. Go to Google Maps to add your business
2. Set up a business account (unless you already have an existing account)
3. Add your business details
4. Add your location, service area, and contact information
5. Opt in for updates — and verify your listing
People won't be able to search for your business until you verify it through the service through
phone, email, postcard, video recording, and live video call. During the process, you may also need
to click "Claim This Business" for verification. If you have already been verified, you can view the information in your business profile manager.
Cool Brand Media makes setting up a Google Business Profile and optimizing your presence on 
Google Maps hassle-free.
We are a full-service advertising firm based in Texas, dedicated to making these processes easier for you. But that's not all – we also excel in building stunning landing pages and websites for any type of business, from cozy restaurants to sprawling RV parks. Our extensive range of services includes everything from marketing research and video production to social media management and online advertising campaigns. Plus, we specialize in search engine optimizationand pay-per-click strategies to boost your brand's visibility. Ready to take your brand to the next level? Partner with us today. Visit our website at coolbrandmedia.com for more information.